← Takaisin
X-TIGUa
LED 235 - 400W | 28700 - 48800 lm
IP66 | Insulation class I

Ta: -30°C .. +45°C; Max +55°C (HT version); Max +70°C (VHT version);
X-TIGUA, Palazzoli's new suspension system, is the optimum lighting solution for places with high ambient
temperatures, such as in steelworks or at the great heights required in shipyards and hangars.
A die-cast aluminium body with very low copper content, anti-corrosion treatment, and a 4mm thick diffuser in extra-clear tempered glass guarantees the durability of this luminaire. It is available in 2 sizes (M and L), providing actual output of up to 49000 lm.
The rear heat sink allows for excellent heat management and increases the longevity of the luminous flux. The product is equipped with DALI drivers, which allow point-to-point adjustment of the lights, resulting in a further energy saving. The power supply unit guarantees excellent light quality with <1% flicker, allowing for video surveillance and for installation where there are rapidly rotating machines.
The input surge protection secures the device against surges up to 8kV, extending product lifetime by protecting the LEDs from possible overloading. Latest-generation CSP (Chip Scale Package) LEDs can maintain luminous flux over a period of more than 120,000 hours, even in ambient temperatures up to +55°C or 100,000 hours in temperatures up to +70°C. The 4000K colour temperature and CRI≥80 guarantee ideal lighting quality wherever the product is installed.
The optics are made using non-ageing, UV-resistant PMMA lenses with >90% efficiency and >95% transparency. The connector supplied with the luminaire allows for fast and secure cabling. X-TIGUA is equipped with quick connecting
suspension brackets and, with specific accessories, can be ceiling mounted or hung by double chain.
X-TIGUA is certified to withstand temperatures between -30°C +45°C. For extreme environments such as steelworks or rolling mills, the VHT (Very High Temperature) version can operate at up to 70°C and the HT version up to 55°C.
Body material
Low-copper aluminium alloy (EN 44300)
Surface treatment
Passivation with fluoro-zirconium treatment
Surface coating/colour
Non-toxic polyester, anti UV, kiln-polymerised coating, colour: RAL 7011
Diffuser material
Extra clear tempered glass, thickness: 4mm
Net weight
7,5 kg - 12,1 kg

Protection rating
IP66 as per IEC/EN 60598-1
Impact resistance
IK08 as per IEC/EN 62262 + IEC/TR 62696
Mounting system
Double chain brackets (other mounting systems to be ordered separately)

Optics features
Non-ageing, UV-resistant PMMA lenses with >90% efficiency and >95% transparency
Actual luminaire efficiency
Up to 130 lm/W
Colour temperature
4,000K (other temperatures on request)
Colour rendering index values
CRI ≥ 80 (good - according to EN 62717 criteria)
Colour consistency
MacAdam 4-step
Photobiological risk
RG0 - Exempt Group (EN 62471)
Glare index
UGR <22; UGR <25
Residual flicker
< 1%
Lifetime

L80 B20 @120,000H Tq=40°C; Tq= 55°C (HT version);

L80 B20 @100,000H Tq=70°C; Tq= 55°C (HT version);

Insulation class
I

Supply voltage
220-240 V 50/60 Hz
Surge protection
8 kV common mode, 6kV differential mode (EN 61000-4-5)
Power factor
≥ 0,95
Ambient functioning temp.

Min -30°C to Max +45°C; Max +55°C (HT version);
Max +70°C (VHT version);

Power supply
Quick connector
Max. conductor cross-section
1,5mm²
Entry cable diameter
7-13mm
Warranty
2 years with optional extension to 5
Ambient storage temp.
-40°C … +70°C
Certification and approval marks
CE, ENEC, DIN 18032-3/EN 13964
Directives
2014/30/EU (EMC), 2014/35/EU (LVD), 2011/65/EU (RoHS)
Product standards

EN 60598-1, EN 60598-2-1, EN 60598-2-5, EN 62471, EN 62493,
IEC/TR 62778, EN55015, EN 61547, EN 61000-3-2, EN 61000-3-
3, EN 50581, EN 13964 Annex D, EN 60598-2-24

Manufacturer/Country of Origin

Palazzoli S.p.a, Italy
Versions and product codes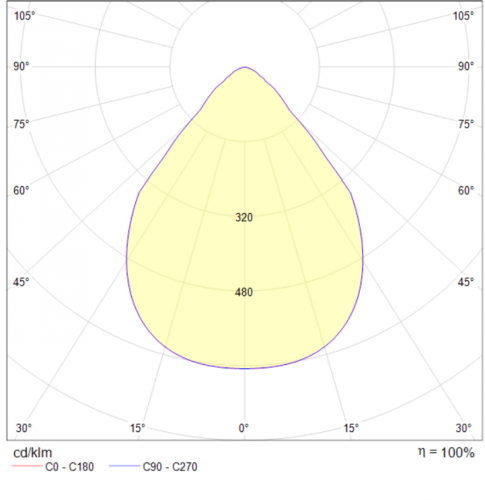 X-TIGUA - 81°symmetrical extra wide beam - glass diffuser - DALI

No. of
LEDs
Light fixture
size
Device power
(W)
Nominal flux (lm)
Tj= 25 °C
Output flux (lm)
Tq= 25 °C
Product code
28
M
235
33250
28788
819328DA
32
M
270
38000
32940
819332DA
40
L
336
47500
41160
819340DA
48
L
400
57000
48800
819348DA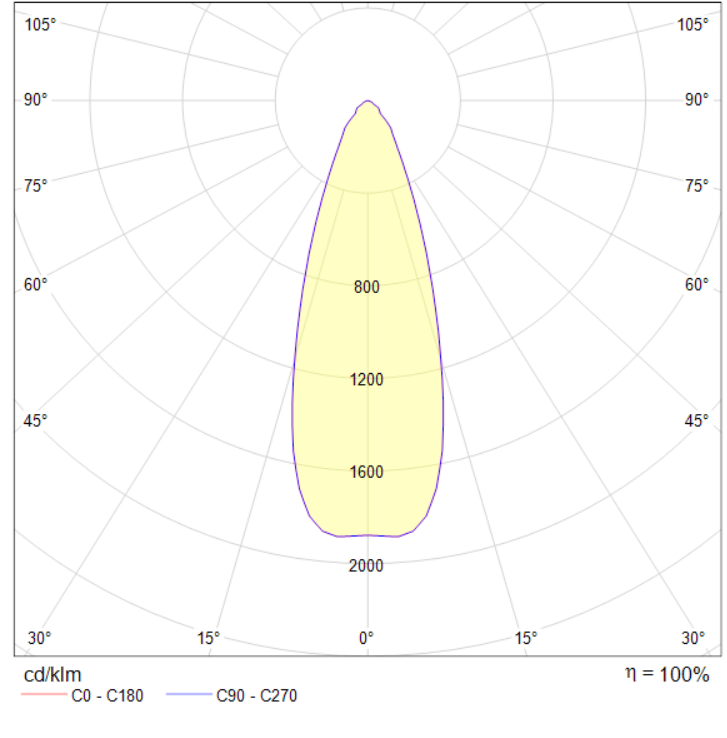 X-TIGUA - 36° symmetrical narrow beam - DALI

Light fixture
size
Device power (W)
Nominal flux (lm)
Tj= 25 °C
Output flux (lm)
Tq= 25 °C
Product code
M
235
33250
28670
819528DA
M
270
38000
32805
819532DA
L
336
47500
40992
819540DA
L
400
57000
48600
819548DA
See additional versions from brochure below, or contact us for more details.

Bracket for ceiling mounting
| | | |
| --- | --- | --- |
| Material | Light fixture size | Product code |
| galvanised steel | M | 819996 |
| galvanised steel | L | 819997 |